San Antonio police wrestled a Black man into a squad car and took him to jail. He wasn't the suspect they were searching for.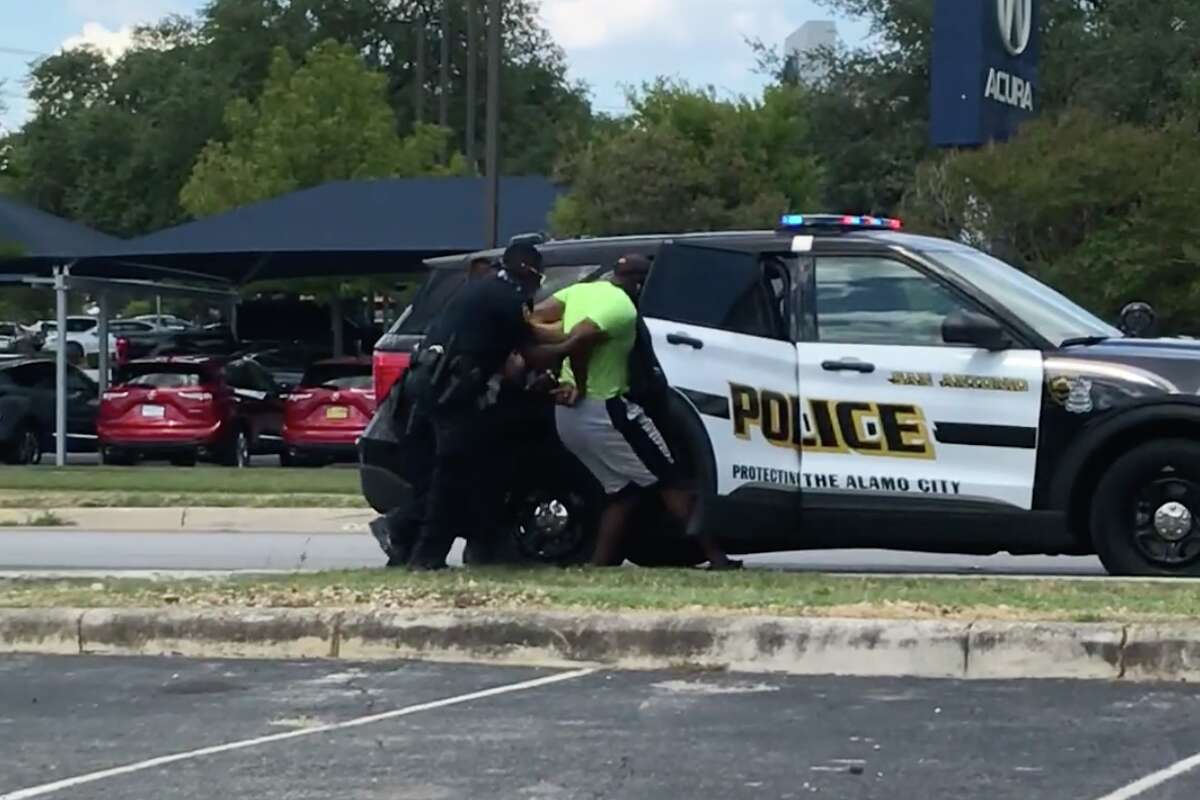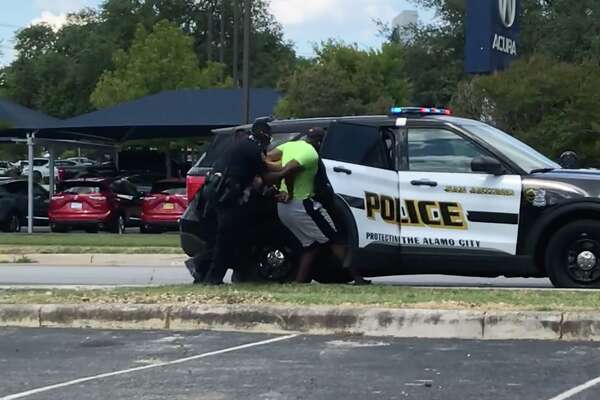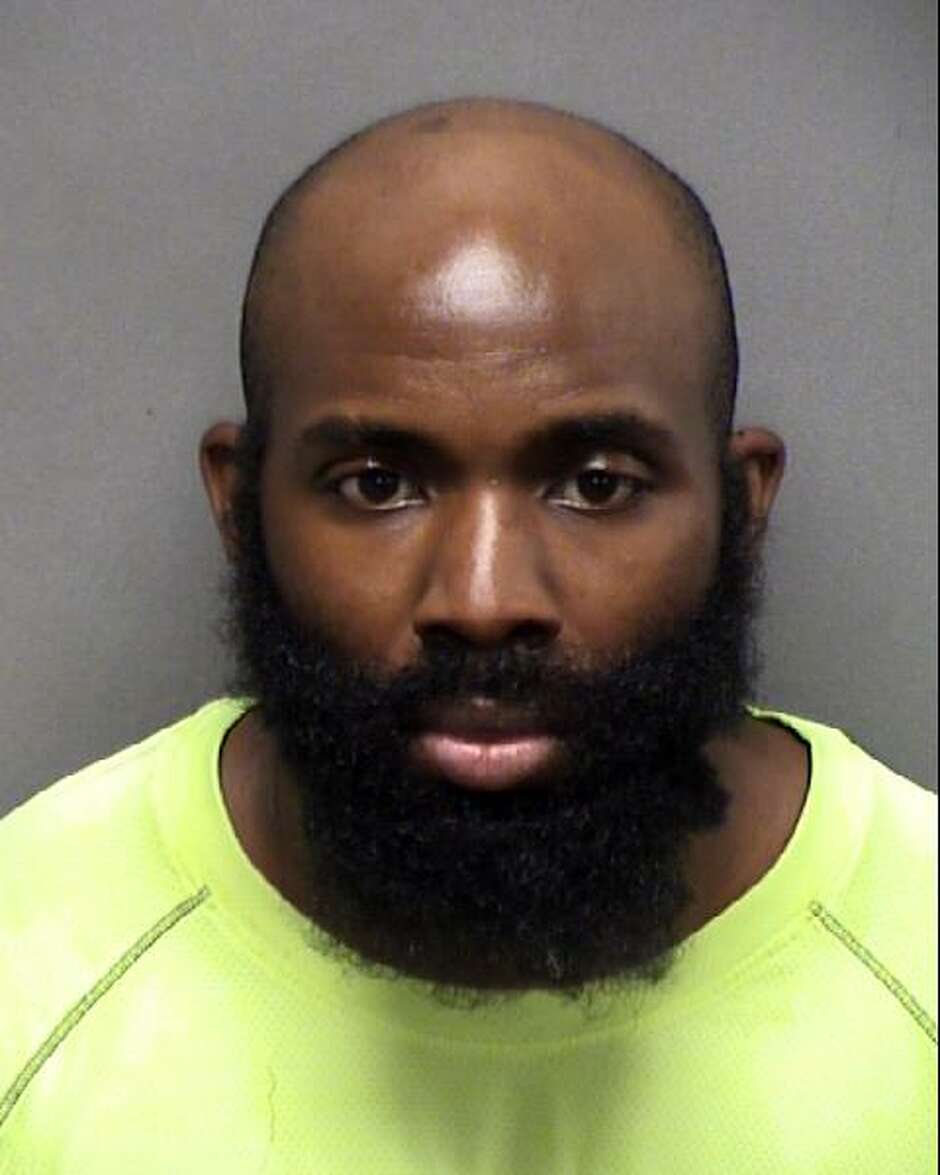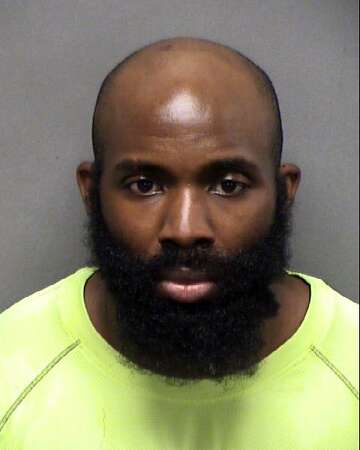 It started when a Black man, out for an afternoon jog on the North Side, would not give his name or date of birth to two police officers who thought he might be a suspect they were searching for.
It ended with the man, Mathias Ometu, a 33-year-old insurance adjuster, accused of assaulting the officers, held in jail for two days and being assigned to a court-appointed defense attorney who died nine years ago.
In between, the assault victim told the officers they had the wrong man.
All the stories, all the time.
The two officers, one of whom is Black, were called to Woodstone Drive about 2 p.m. Tuesday. They said they stopped Ometu because he matched the description of a man suspected of choking and punching a woman at a nearby apartment complex.
Police said they repeatedly asked Ometu for his name, which he declined to provide.
A person being detained or questioned by police is not required to provide identifying information, the Texas Penal Code states. Still, an individual is required to follow commands while being detained.
The officers handcuffed Ometu because he was "aggressive," a police report states. About 10 minutes later, they "advised" him to get into the back seat of a squad car. He allegedly refused.
At that point, bystander video shows, the officers placed their hands on Ometu's arms and pushed him toward the car. Ometu pushed back, using his legs to prevent officers from closing the door on him.
The officers spent nearly two minutes wrestling Ometu into the car, as he could be heard screaming, "You're choking me. You're choking me. You're choking me."
Afterward, the officers wrote that they used "only open hand techniques." They also wrote that Ometu had kicked both of them — including one blow to the face. At that point, the officers did not arrest him on suspicion of any crime.
Shortly after Ometu was placed in the back of the car, the victim of the family violence incident arrived at the scene, the report states. She told police that Ometu was not the man who assaulted her.
Still, officers said, Ometu declined to identify himself.
At that point, officers took Ometu to Municipal Court on South Frio "for identification purposes," the report states. It was there that they identified Ometu and arrested him on two counts of assaulting a police officer, a felony.
Victor Maas, a local real estate attorney, and his girlfriend, Jennifer Rodriguez, who recorded video showing Ometu being wrestled into the car, said they were shocked by the officers' actions.
"It reaffirmed that cops do not de-escalate situations," said Maas, who has an office nearby. "It was shocking how quickly they wanted to get into a fight with a fellow citizen, and how they used their badge and guns to escalate the situation."
Just moments before Ometu was stopped, Rodriguez saw him jogging down the street. He was wearing athletic shorts and had headphones on, she said. She said Ometu's only crime was "jogging while Black."
In a statement Thursday, a Police Department spokeswoman said the incident was under administrative review to ensure that all policies were followed. It was not clear if the Internal Affairs Unit, which investigates officer misconduct, was involved in the review.
San Antonio Mayor Ron Nirenberg tweeted Thursday that he is seeking a full account of the incident and that the situation needs to be approached "seriously because every resident deserves fair and equitable treatment from their city."
The police spokeswoman did not respond to two emails Thursday with questions about the officers' names or how many years they had been on the force.
"The individual contacted was in close proximity to the call, and he matched the physical and clothing description provided by the victim," the statement said. "That was the only reason he was stopped and questioned as the officers legitimately believed he was the wanted suspect."
Shortly after he was arrested, Ometu asked for a court-appointed attorney, court records show. A judge appointed Rudolph Monsalvo — a local attorney who died in 2011.
Later Thursday, hours after a San Antonio Express-News reporter inquired about Ometu's attorney, a new attorney was appointed, court records show.